Senior Residents (Pulmonary Medicine) at AIIMS, Bhubaneswar
AIIMS Senior Residents (Pulmonary Medicine)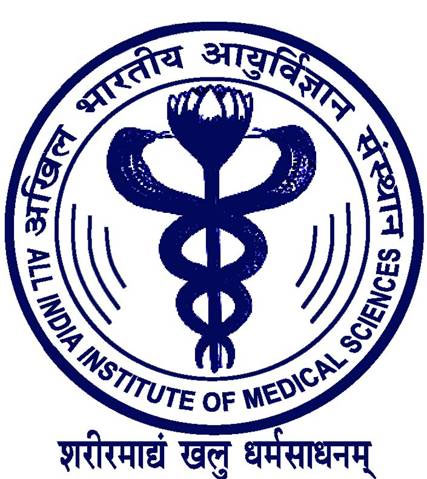 business
All India Institute of Medical Sciences
place Bhubaneswar
supervisor_account 7
today 10-Jun-2016
Senior Residents (Pulmonary Medicine)
[[res.jobpage.popular_name]] AIIMS Senior Residents (Pulmonary Medicine)
[[res.jobpage.employement_type]] Contract (3 years)
The online applications are invited from Indian Citizens as per Govt. of India's Residency Scheme, for the following tenure posts of Senior Residents in various pre-clinical, para-clinical and clinical departments for a maximum period up to 3 years in the prescribed format and on the terms & conditions.
| [[res.jobpage.date]] | [[res.jobpage.event]] |
| --- | --- |
| 11-May-2016 | [[res.jobpage.announcement_date]] |
| 11-May-2016 | [[res.jobpage.start_date]] |
| 10-Jun-2016 | [[res.jobpage.last_date]] |
[[res.jobpage.salary_information]]: Rs.15,600-39,100 + 6,600 (Grade Pay)+NPA and Other allowances as admissible under Central Residency Scheme will be provided
[[res.jobpage.monthly_salary]]: INR
[[res.jobpage.negotiable]]: No
Candidates may apply online through the website www.aiimsbhubaneswar.edu.in from 23-05-2016 to with in 30 days from the date of advertisement.
[[res.jobpage.written_test]]: Yes
[[res.jobpage.interview]]: Yes
[[res.jobpage.online_test]]: No
[[res.jobpage.language_test]]: No
[[res.jobpage.physical_test]]: No
[[res.jobpage.medical_test]]: No
i. The candidate can apply only in any one department out of enlisted. ii. The written examination of 80 marks based on the MCQ in the subject concerned and 20 marks for personal interview will be conducted at AIIMS, Bhubaneswar. The date of written examination and/or personal interview will be uploaded in AIIMS, Bhubaneswar website (www.aiimsbhubaneswar.edu.in). iii. Candidates will be sent intimation about the written examination and/or personal interview through email/post and the same is required to be produce at the time of examination. iv. The merit list (Selected and waiting list) for all categories i.e. UR/OBC/SC/ST shall be prepared on the basis of combined marks of written test and/or personal interview. v. Any vacancy arising because of non joining by selected candidates in this selection or by resignation of candidates post will be offered to the candidates from the waiting list according to the merit. All applicants must provide phone numbers and email/ fax no, for faster communication.
[[res.jobpage.gender]]: Any
age

i) upper age limit will be 33 years. This is relaxable for SC/ST: 5 years, OBC: 3 years, OPH: 5 years ii) For those applying for these posts after completing DM/M.Ch courses, the upper age limit as on last date of the receipt of application will be 35 years

education

A postgraduate medical degree viz. MD/MS/DNB/DM/M.Ch in the respective disciplines from a recognised University/Institute.
[[res.jobpage.need_experience]]: No